Destruction of Records
If you exited from a Chilton County school in the spring of 2018 and received any type of special education services (including gifted), you have the right to obtain your records with proper identification. After August 1, 2023, records will be properly destroyed according to State Department of Education guidelines. If you need additional information, please contact the Chilton County Board of Education, Special Education Department, (205) 280-2907.
Help us locate children with disabilities!
The Chilton County Board of Education has Child Find procedures in place to ensure that all children within our jurisdiction, ages birth to twenty-one, are identified, located and evaluated, regardless of the severity of the disability. Child Find procedures also apply to students who reside within our district who are enrolled in private schools, who are highly mobile, or who are suspected of having a disability even if they are progressing from grade to grade. For more information, contact the Chilton County Board of Education, Special Education Department at (205) 280-2907.
Driver's Ed Summer School Application
If your student would like to take driver's education during 2023 summer school, please fill out the application below.
Community Survey Opportunity
The Chilton County Board of Education is in the process of creating a strategic plan that outlines short and long term priorities, goals, and strategies for our school system. We are soliciting feedback from all our stakeholders as we develop a plan that will help us prepare for the future challenges and opportunities for our students. Please take the following survey by Thursday, June 1 so that your responses can be considered as we move forward with the completion of a five-year strategic plan. The survey should take about 15-20 minutes and your responses are anonymous. Survey results will be included in the final responses.
2023-2024 School Calendar Approved
The upcoming school year calendar has been approved! There have been many improvements made so please review the dates.
Substitute Application Packet
A new substitute packet is now available (link below the calendar on the homepage) or you may pick up in person at the Board of Education. All packets must be completed before it will be submitted for approval.
PowerSchool Student Single Sign on
Students will now use their @chiltonboe accounts to sign into PowerSchool. Please see the flyer for details.
PowerSchool Mobile App
Parents/Legal Guardians now have access to PowerSchool Mobile from Android and iOS devices! You can read bulletins and view student progress for all of your children with one parent or guardian account. Search for PowerSchool Mobile and download to your mobile device. When prompted, enter the district code: NDSZ. Then enter the PowerSchool user name and password that you created. Once logged in, you will have access to the same information that is in the parent/student portal.
PowerSchool Home Portal
PowerSchool replaced INOW as the state-wide student information system beginning August 1, 2021. The parent portal is now available! A PowerSchool Mobile App is also available to monitor student grades, attendance and assignments. Information can be found at the bottom of the district's home page in the PowerSchool Student/Parent Portal tile.
Substitute Pay Increase
Click the link below for the Chilton County Schools approved substitute daily rate of pay effective January 1, 2021. Chilton County Schools encourages anyone interested in substituting to please see our system webpage for the Substitute Application Packet under "Human Resources". Any questions may be directed to the Central Office at 205-280-3000.
Alabama Admin Code 290-1-5
Chilton County Background Check
Chilton County LEAN Frog Final Report
Mission Statement
The mission of the Chilton County School System is to educate all students to their fullest potential in a safe environment, creating responsible and productive citizens from a shared commitment of the students, parents, educators, and communities.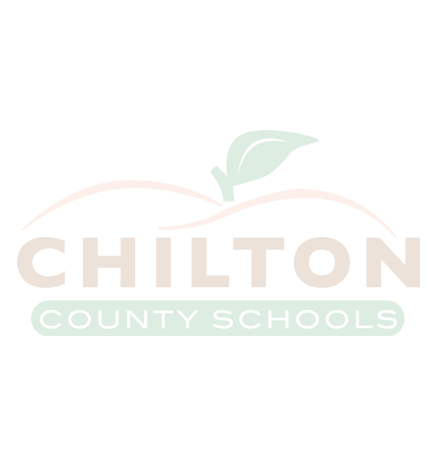 ---